The Best Quality

Professional Editing

Starts From @0.29$
Multiple Clipping Path Service
Stop Compromising! Get Only Highly Professional Editing
What Is The Process Of Multi Clipping Path?
Clipping path is a process in Photoshop that involves the use of the pen tool to create a close-up vector path or shape. After applying the clipping path, all elements outside of the path are removed, allowing the background of the image to be removed while leaving the focus subject intact. 
This is the most effective photo editing technique for producing realistic images and is often outsourced to reduce time and meet tight deadlines for image reshaping. Deep etching is another name for this technique. 
This type of photo-clipping service is necessary for a variety of businesses, such as marketing companies, web developers and designers, printing and publishing agencies, photographers, online businesses and electronic stores, and product photography.
Our Multi Clipping Path Service Process
Maximize your business's development and profitability with our high-quality clipping path services. Because Graphics aid make sure each of your images stands out and provides a complete picture of your product. We are experts in image editing, e-commerce image editing, photo editing, photographer image editing, and image masking. We can turn any picture into something real and attractive.
Graphics Aid offers 24/7 customer service, both online and in person. Whether it's an emergency delivery, simple repair, or any other service you need, you won't have to wait. Our team of professionals is available 24 hours a day, 7 days a week to make sure your business runs smoothly. The goal of graphics aid is to get the job done on time and if needed, we can keep a list of available personnel.
These Are Our Most Recent Works
E-Commerce
Product
Photo
Editing
Services
Enhance images with fuzzy edges, such as hair, wool, or fur. Multiple Clipping Path Service has a team of professional photo editors & graphic designers who specialize in online photo editing for e-commerce.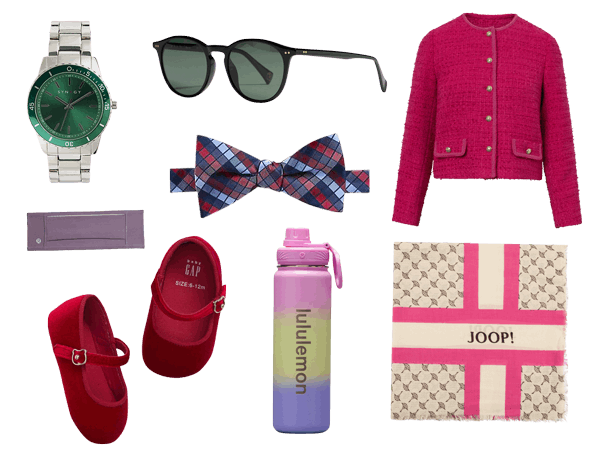 GROW YOUR BUSINESS WITH MULTI CLIPPING PATH SERVICE
High-quality images are a must for any online store, especially for e-commerce sites. They need to accurately represent the product and brand to draw in visitors, increase sales, and keep customers loyal. If the images aren't high-quality, customers will go to other stores that have better-quality images. Who wants to look at blurry or unclear images? Here
image
background removal service
plays a vital role and multi clipping path helps you to achieve the perfection.
The value of a picture can be greatly increased by using
multi silo path services
. By making images realistic and appealing, customers are more likely to buy your product, thus increasing your sales rate. The size and resolution of your images can also affect the speed of your web page, so you may need to edit or optimize your images.
Multiple Clipping Path
provides reliable and affordable clipping path services to save the day.
What Kind Of Client Requires Multi Clipping Path Service
Multi clipping path services are a powerful tool that can significantly enhance the visual content of your products. Complex image multi clipping services go beyond just photo editing and can have a significant impact on your online presence. Investing in photo editing with multiple paths can help to improve the aesthetic appeal of your products, as well as increase their success and credibility. 
By investing in photoshop multiple clipping paths, you can ensure that your graphic content reaches its full potential. With a well-executed multiple clipping path service, you can capture the hearts and attention of your audience, resulting in increased engagement, conversion rates, and overall business success.
Types Of Multi Clipping Services
Basic Multi Clipping Path
Basic multi clipping path service is a cost-effective solution for basic images that do not require extensive work or corrections. It is appropriate for objects with basic shapes and flat edges, including lettering and logos. The service involves creating a path around the object, which can then be used to remove the background from the image. Basic multi clipping can be useful for adding the object to a different background or design.
simple multi Clipping Path
The simple multi-clipping path takes a bit longer to create because it is more complicated than a simple clipping path. It requires more points to be defined, which means that designers have to spend more time creating and editing the path. Additionally, a simple multi-clipping path can be used to create a wider variety of designs, such as jewelry, showpieces, clothes, toys, and watches.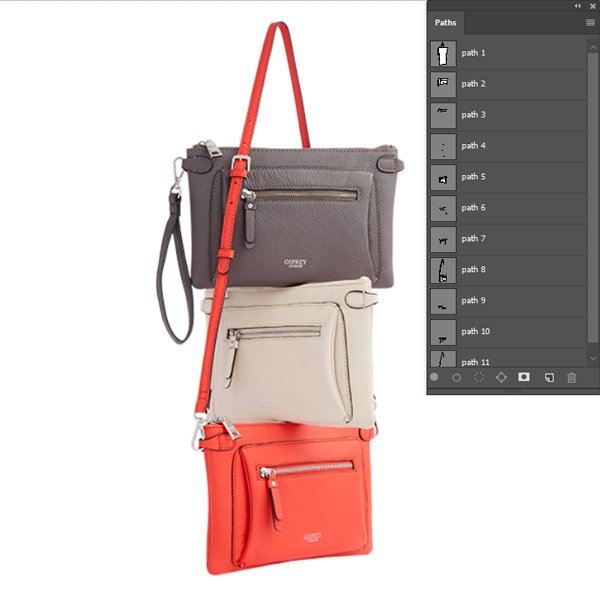 complex multi Clipping Path
Creating a complex clipping path for an object in Photoshop requires expertise in the use of the pen tool, as complex multi clipping paths necessitate the presence of multiple anchor points. Establishing a sophisticated multiple clipping path can take more than an hour, and if the time is not available, it may be beneficial to outsource the task to the multi-clipping path.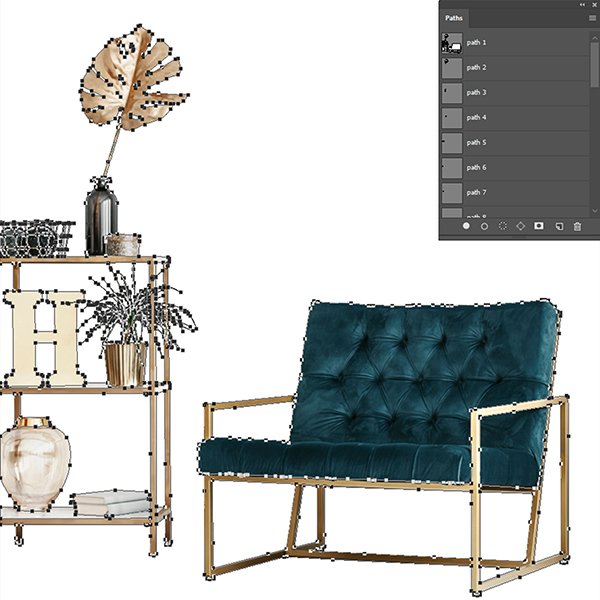 super complex multi Clipping Path
The most complex clipping path is precisely the one that requires the utmost skill and expertise. A super complex clipping path can take up to one and a half hours to complete. Are you thinking of automating the process of creating a clipping path? Automated Clipping Paths will not be able to create a single-layer clipping path. Complicated clipping paths include bicycle paths, heavy jewelry paths, fences, and collections of objects.
Why Choose Poor Mutli Clipping Service? Try Our Free Trial
Precise Multi Clipping Path for Detailed Image Editing
Graphics Aid specializes in providing precise multi clipping path services to cater to the unique needs of our clients. Whether you have complex images with multiple elements or products that require individual attention, our skilled team ensures each element is accurately outlined for targeted editing. The product photo editing with multiple paths service is ideal for e-commerce businesses, photographers, and designers looking to enhance the visual appeal of their images.
Our process involves using advanced techniques and industry-standard software to create clean and detailed paths around distinct areas of an image. This allows for independent adjustment, manipulation, or removal of specific elements, providing you with complete control over the final result.
Why Are We The Top Choice For Multi Clipping Path Services?
If you want to get the best quality photos, Multiple Clipping Path Services are a great option. They're great for e-commerce and online presentation, and they can make all the
color adjustments
you need. So if you need photos with colored backgrounds, you can be sure they'll be top-notch. After you delete the background, you'll need to retouch them or else they won't look as good. That's where a professional comes in. So, why not go with us?
Clip images from the market leaders
Graphics Aid does not charge any hidden fees, and we do not accept advance payments. All of our packages come at an affordable price that you can afford without worrying about your budget. You can pick the one that works best for your business. In case of urgent basis processed pictures that need to be processed within a short time, we, the master of multi clipping path service providers,  will always be there to assist you. You can get any kind of work done with low to no extra charges because we always put our clients' satisfaction first.
Frequently Asked questions