All Kinds of background edit

No AI Removal

Seasoned Professionals
A Quick and Easy Solution Hub For Your Professional Background Erasing Service
What is Image Background Removal Service?
Image background removal service is a popular service along with clipping paths. It is often handled by professionals, to precisely erase the subject from its background, and bring the subject of the photo to center stage. This process is commonly employed to enhance the image's overall aesthetics or to eliminate any undesired elements in the background. When it comes to eCommerce photos, this service is the top choice for its ability to make your products truly stand out. Based on the specific photo's context, alternative colors may also find their place. Also, the professional photographers or production houses required this service to get over the distorted background and replace it with ideal ones to serve the purpose clearly without losing actual quality.
Photo Background Removal Service Improves Image Look
Background removing services offer a range of significant benefits. They enhance an image's overall appearance. At Graphic Aid, our experts make it appear more polished, clean, and captivating. By improving clarity and sharpness, they help highlight the subject while eliminating distractions. This service finds wide application in various fields, such as e-commerce, product photography, and graphic design, catering to both personal and business needs. Whether it's in the realms of fashion, interior design, or others  background erasing services prove to be versatile in performance. It not only saves time and effort but also boosts the photo editing process. It gives you time to explore the other sides of your business too. For this reason this is the most efficient and valuable choice.
Here We're Presenting Our Proud Portfolio
Creative

Fashion

Product
Background
Removal
Service
For your creative agency, online business, or photography take the most affordable product background removal services at 10% flat discount instantly.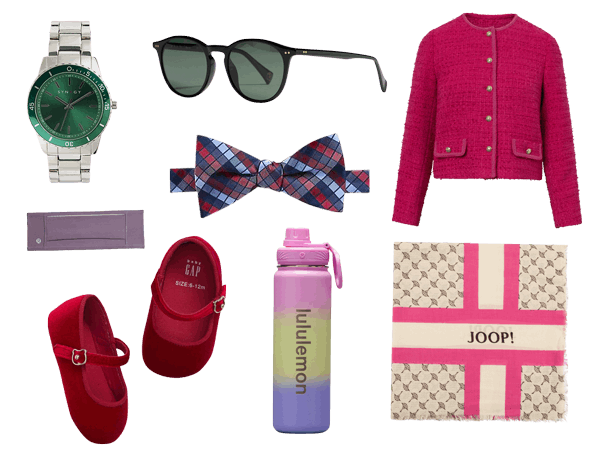 Image Background Erasing Service Creates Consistency
For every online visuals a consistent look is important to establish brand authority and create a sense of trust among the customers. High-quality background removal service for e-commerce photos helps a specific industry that has a clear image with a smooth background that resonates with the main subject of the image. That's when Erasing the backdrop service comes into play. It is evident for mostly online businesses. For instance, by keeping the background of your image as simple and tidy as possible will not only make your image look polished and professional but also will make it catchy so that it can make sure not to distract your customer's eyes from the product. At Graphic Aid our team members craft this carefully.
Our Affordable professional background removal and retouching is required in a lot of industries around the world. Regarding that, being specific here is quite tough. But considering the majority who require this service are ecommerce sellers online and seasoned photographers.  Background removal for fashion and apparel photography is important too to have a plain simple white background image if you are targeting eCommerce. Unlike Walmart and Amazon, you can simply take photos by yourself rather than hiring any kinds of expensive photographers who will charge you a lot. You can click photos and fix them from our affordable editing services.
Don't Miss The Rewards of Photoshop Background Removal Services At Affordable Price
Background Removal Services
Simple background erasing is a basic service that we offer at Graphic Aid. Like all the other subject removal services, it has specific requirements to fit in. It's ideal for images with few details and straightforward shapes, like mobile phones, plates, boxes, footballs, and books. E-commerce sellers often use this to make product photos look clean and create an appeal to the customers and boost the sales by creating consistency.
Medium Background Removal
We provide this service for making images transparent by removing backgrounds. This service is suitable for objects with medium complexity, complex shapes, and more transparency. It's commonly used for product images like watches, clothes, chairs, rings, bracelets, footwear, and more. Mainly for images with multiple anchor points. At Graphic Aid, our seasoned professionals trace the edges carefully to conduct this task and bring out the ultimate clarity of the image.
ADVANCED REMOVE BACKGROUND
At, Graphic Aid specializes in Precise object isolation and background deletion. Whether making it transparent or white using complex clipping paths in Photoshop. This service is ideal for high-end and precise objects like chains, groups of people, furniture, bracelets, furry dolls, jewelry, nets, group images, bicycles, and various products such as fences, fabrics, gates, and trees. It is mostly done with complex object selection and background replacement by our professionals.
Transparent Background Removal
A Transparent background image editing service allows for a wide range of creative possibilities. For instance, e-commerce businesses can use it to display products on their websites with a clean and professional look. Graphic designers can use it to create visually appealing compositions, to craft compelling advertisements. Overall, a transparent background image editing service gives the quality and versatility of their visual content and Graphic Aid ensures all around consistency.
Background Removal Service Helps Online Business To Scale
Our photo subject removal services help online businesses by making their product images look professional and consistent. This improves the user experience, boosts sales, and enhances brand identity. High-quality images also benefit the website's SEO, leading to better search engine rankings and increased organic traffic. These services offer versatility in using images for marketing and save time and money by outsourcing the task. In summary, background isolation services are a valuable asset for online businesses looking to present their products effectively and succeed in the digital marketplace.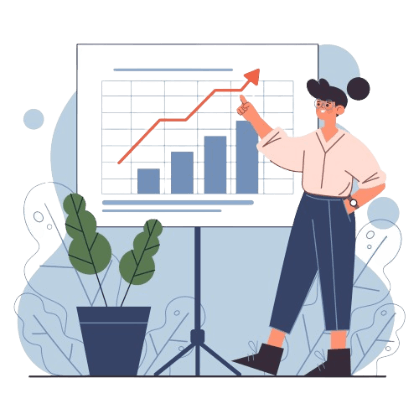 Explore Our Distinct Features as Background Removal Service Provider
As the best background removal service provider, we maintain our confidence through expert teamwork and quality outcomes which brings us more confidence to serve you with utter best results.
Unique Solutions for Background Removal Services
Increase Your Image Impressions at an Affordable Price with Our Photoshop Image Subject Removal Services
At Graphics Aid, we're always exploring new techniques and using advanced technology to deliver top-quality results for our image editing services, whether it is color correction, clipping path, shadow making, etc. Our experienced graphic designers do remove background product photography to remove distractions from your images, making them look natural. Unlike some automated services that produce low-quality results, we avoid it completely and we do everything by hand to ensure your total satisfaction and maintain your business's reputation online.
Frequently Asked questions