Careful Image Transformation

Starts At Low Price

3 Step QC
Ecommerce Photo Editing Services
We EDIT THE PERFECT ECOMMERCE PRODUCT PHOTOS FOR YOUR ONLINE BUSINESS
What is an ecommerce photo editing service?
Ecommerce photo editing services involve enhancing and retouching product images for online retailers and businesses selling products or services online. They not only edit the commercial images but also bring the liveliness and polish them to a further extent. It helps them to present their product online in a visually attractive manner with a consistent style. These services encompass background removal, image retouching, shadow and reflection creation, resizing, and cropping, maintaining image consistency, removing imperfections, and optimizing images. By providing clean, attractive, and professional product images, ecommerce photo editing helps businesses attract potential customers and boost sales. Well-edited product photos contribute to a trustworthy and competitive online presence, influencing customers' purchasing decisions and enhancing the overall user experience on every ecommerce platform.
Why Top-Notch Product Photos Matter The Most?
Your product images are everything when it is in the online business atmosphere. They play a very important role for your business unlike traditional. Because in an online space where customers can't physically touch or try on your items. That's why those images have to be in a way that serves the similar feeling to the potential customers. It creates an authenticity and provides the buyer a sense to trust withs security. As a result, it brings sales. So, the reason why high-quality commercial product photos are impactful for your business, because they serve the customers exactly what they are looking for in the product image. It apparently has to be crisp and clear that leaves a realistic impression and helps them to drive toward the purchase.
GLIMPSE OF OUR BEST WORKS
CLOTHING

FASHION

COMMERCIAL
PHOTO
EDITING
Don't wait to lose the chance to unlock a round of 10% discount on any types of ecommerce photo editing service.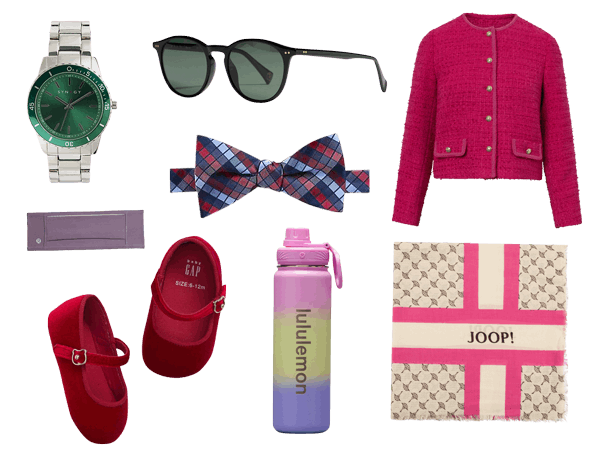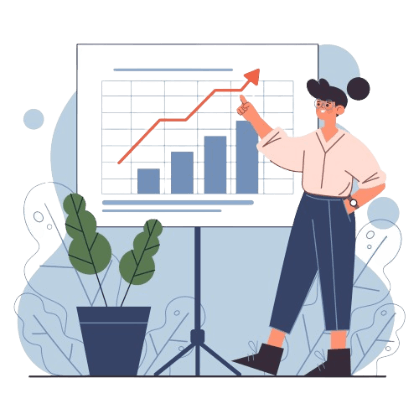 Ecommerce Product Photo Editing Gives Sales Opportunities
Our ecommerce photo editing service offers a world of possibilities for businesses by enhancing the appeal of their products to capture customers' attention. These services include ecommerce retouching, which removes blemishes and distractions, and color correction to ensure accuracy and consistency. Background removal creates a polished look, emphasizing the product, while image resizing optimizes pictures for various platforms. Effects and filters add artistic flair and recoloring streamlines the production process. Invisible mannequin editing removes distractions, and combined solutions packages provide multiple benefits. Graphic Aid has a dedicated team of professionals who use the best technologies to bring out the best results for your ecommerce photos. Having us helps you by saving time and money while achieving professional results for outstanding product images.
WHO NEEDS ECOMMERCE IMAGE EDITING SERVICES?
Ecommerce image editing services cater to a diverse range of users in the online marketplace. Online retailers, including clothing stores and electronic shops, leverage these services to make their products more enticing, encouraging potential buyers. Photographers benefit from improved image quality, as photo editing enhances their work for online sales and stock photography platforms. Fashion and apparel brands use techniques like invisible mannequin editing for cleaner, professional visuals, while jewelry and accessory sellers rely on precise edits to emphasize product quality. Furniture and home decor retailers utilize background removal and resizing for better product presentation. Overall, making their visuals more engaging and appealing.
HIGH-QUALITY ECOMMERCE IMAGE EDITING SERVICES STARTS HERE WITH US TOTALLY FREE
ECOMMERCE PHOTO EDITING SERVICES
Hats and Bags Photo Editing
We worked with professional photographers and businesses, focusing on editing hats and bags for the fashion industry. We make sure these products look great, with skills in adjusting brightness, adding shadows for drama, removing backgrounds, changing colors, fixing imperfections, and more. Your product images should not only look good but also represent your brand effectively. Trust Graphic Aid to enhance your product images and make them appealing to potential customers.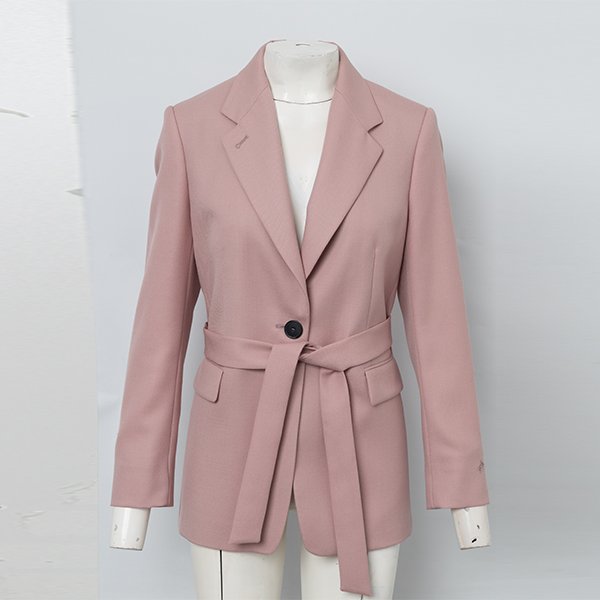 We as an apparel photo editing company value  precision more than any other photo editing. The reason is, it has to be in a clear look. Otherwise, the product won't create the impression it requires. At Graphic Aid, our professionals learn to erase every unnecessary element from the clothing photo and remove the background distortions  to replace it with something plain color to make it look livelier and more vibrant.
Jewelries are always luxurious products and since they demand a classy elegant look. That's the real vibe of it. Without realistic appearance and dull photos of jewelries fades away the customers. Our seasoned editing experts can make this true. We do Color correction, Background removal, image masking etc. to make the photo satisfactory to earn your customer's trust and build your online authority that increases sales and your business growth.
At Graphic Aid, we are known for making eyeglass images look great in pictures. Our team of photo experts has a lot of experience, so you can trust us with your images. We know that fashion trends change a lot, so business owners need to keep up with what's popular. Since many people wear eyeglasses, selling them online is a good idea. That's why It's important to show your glasses.
For products like watches it is essential to maintain a consistent style and background across all product images, for brand identity and a professional online presence. It also demands correct colors, and highlights product features, all plays a crucial role in presenting the watches in their best light. Our photo editing ensures that images meet the specific requirements of different ecommerce platforms, optimizing the presentation of watches to potential customers.
In the online fashion world, clear good product photos are important. Shoe is a popular product in that landscape and we can help you make your shoe pictures look amazing without breaking the bank. As your customers only see the pictures, they need to be great. That's where our skilled shoe photo editors come in. We can make any shoe photos look fantastic, whether they're for men, kids, or women.
Cosmetic product photo editing
Photo editing services for ecommerce are way too challenging for such products like cosmetics. This involves things like removing any flaws, fixing colors, and making the product stand out against the background. By making cosmetics look flawless and appealing, it helps convince people to buy them. Whether it's lipstick, skincare, or any other beauty item, Graphic Aid best ecommerce photo editing can make them look fantastic and help sell them.
Online shopping has completely changed the way we buy things. You can order anything you want from the comfort of your home and have it delivered to your doorstep, even big furniture! If you want to sell these online, they need to look perfect so that people want to buy them, since furniture is a big purchase. That's where our furniture image editing services come in to make it perfect.
TOYS AND ELECTRONICS PHOTO EDITING
We know that when you sell gadgets and toys online, having great images is key. Our team is dedicated to making your product photos look realistic and trustworthy. We offer services like enhancing colors, removing backgrounds, and making sure the pictures are perfect. With better photos, you can engage your customers more effectively and provide them with a better online shopping experience. Trust Graphic Aid to make best product photos.
MACHINERY AND EQUIPMENT PHOTO EDITING
Industrial equipment and machinery is a great addition in online business. In the era of modern commerce, where online shopping is the norm, it's crucial to present your products effectively. High-quality product photos are the soul of this strategy, as they allow your customers to examine your industrial equipment with confidence. At Graphic Aid, we specialize in the art of enhancing the visuals of machines and all other industrial equipment.
Essential Considerations for Choosing the Best Ecommerce Photo Editing Services
When choosing the right product image editing services, First, look at their past work to make sure it's of high quality. Check how quickly they can finish your edits, and ensure it matches your schedule. Consider the cost, making sure it fits your budget while still delivering quality work. Find a service with experience in ecommerce editing, to understand your industry. Look for customization options to match your brand's style. Make sure they communicate well and can address your needs promptly. Keep your data safe by choosing a service that values security. Read customer reviews to learn about others' experiences.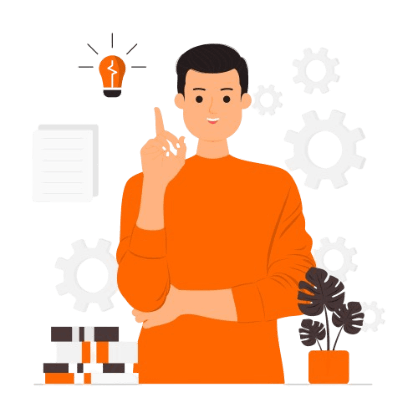 We understand that in the world of ecommerce, images speak louder than words. That's why we're here to take your product photography to the next level. A professional ecommerce photo editing service Comes With A Touch That Rises Conversion.
We've Dedicated ecommerce Photo Editing Team
Your Products Image Meet Us and We Create an Experience
Graphic Aid stands out as the best ecommerce photo editing company for several reasons. Our team comprises dedicated photo editing experts who specialize in perfecting product images. We allow our expert designers to efficiently manage tasks, ensuring that we consistently deliver projects on time, all while maintaining pixel-perfect quality. With our years knowledge and experience on ecommerce image editing. We consistently provide our clients with exceptional results. Our pricing to not only enhance product imagery but also reduce costs.
FREQUENTLY ASKED QUESTIONS